Gold 6 star.ico

Published on October 13th 2008 by Doc.
Released under the NonCommercial Usage Only (CC nc) license.
Icon for Windows XP, Vista and 7.
Technically, General Pershing, in WW I, outranked the 5-star generals of his time, and was entitled to design his own rank, which he never did. However, this was the design slated for his approval. It was in silver, but this is in gold to complement the g
Images in the icon
To download individual pictures from the icon, right-click on the image and select "Save image as..." in the menu.

16x16 pixels, smooth edges

16x16 pixels, 256 colors

16x16 pixels, 16 colors

24x24 pixels, smooth edges

24x24 pixels, 256 colors

24x24 pixels, 16 colors

32x32 pixels, smooth edges
32x32 pixels, 256 colors

32x32 pixels, 16 colors

48x48 pixels, smooth edges

48x48 pixels, 256 colors

48x48 pixels, 16 colors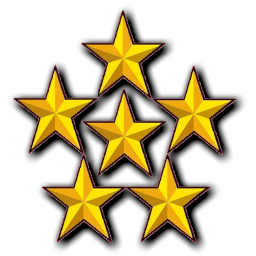 256x256 pixels, smooth edges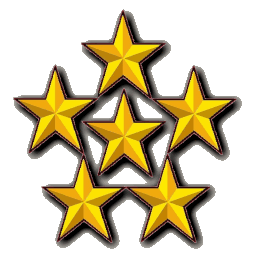 256x256 pixels, 256 colors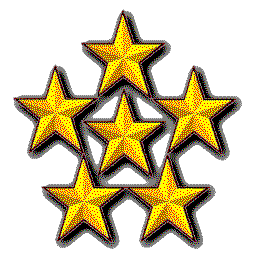 256x256 pixels, 16 colors
Resources