lady-bug.ico

Published on December 14th 2010 by Vlasta.
Released under the Custom (contact author) license.
Icon for Windows XP, Vista and 7.
This bug icon was made for the so far unknown worstje's NANY 2011 project and shall not be used or redistributed by other people except for customizing their own computer.
Images in the icon
To download individual pictures from the icon, right-click on the image and select "Save image as..." in the menu.

16x16 pixels, smooth edges
16x16 pixels, 256 colors

16x16 pixels, 16 colors

24x24 pixels, smooth edges

24x24 pixels, 256 colors

24x24 pixels, 16 colors

32x32 pixels, smooth edges

32x32 pixels, 256 colors

32x32 pixels, 16 colors

48x48 pixels, smooth edges

48x48 pixels, 256 colors

48x48 pixels, 16 colors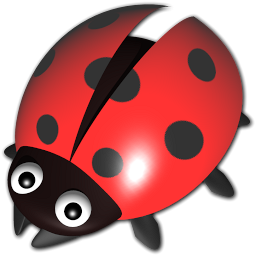 256x256 pixels, smooth edges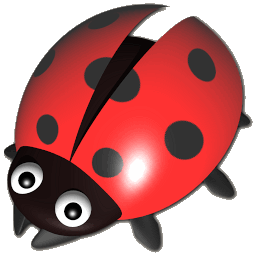 256x256 pixels, 256 colors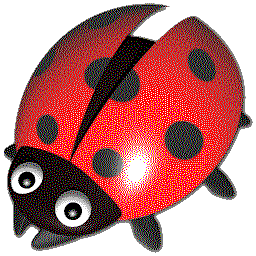 256x256 pixels, 16 colors
Resources