Diamond Sword.ico

Published on April 20th 2013 by CaptainChromium.
Released under the NonCommercial Usage Only (CC nc) license.
Icon for Windows XP, Vista and 7.
A little thing I threw together a few minutes ago.
You're free to use it and modify it as you wish, but do not; under any circumstances redistribute it. I like swords c:
Images in the icon
To download individual pictures from the icon, right-click on the image and select "Save image as..." in the menu.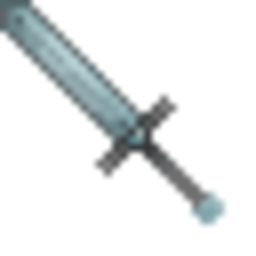 256x256 pixels, smooth edges
Resources